10.01.2022
Lessons learned on SaaS pricing
When starting a SaaS business you eventually arrive at the challenge of pricing and packaging. Many great articles have been written on the subject, we've read them all, and still we missed the mark. Here's our thoughts on version 2.0.
Our guiding star

We wanted ZimTik to be a core tool for freelancers of all kinds. Specifically we wanted a low barrier to entry so that even before you send your first invoice, you can use ZimTik to land that first client without paying for it.

Once your business is up and running, we wanted a natural ramp that would distinguish those who work internationally with many clients and those who are local. For a few reasons, this was a mistake.
A mistake partly because, this is the sort of guiding star that you follow before you are able to get actual feedback from users of the system. We were lucky enough to receive a lot of early interest from HackerNews and Indiehackers, with many bright early-adopters giving us valuable feedback - We were also fortunate enough to run into a genuine "BADASS freelancer" (danish link) named Camilla Grøn, who gave us pages of feedback.
We took all of this feedback and not only lowered our prices but also stuffed more into each package.

Here's the essence of version 2.0:

Free accounts are no longer limited 20 customers
Free accounts lets you send 20 invoices for free
Basic is lowered from 30€ to 20€ and includes 20 invoices/month + expense tracking
Professional is lowered from 60€ to 40€ and adds sharing + multi currency invoicing
Our hope is that this will be a good fit for freelancers of all types.
Lessons good & bad

A key in our initial pricing and packaging setup was, that if ZimTik made sure that you got paid for just 1 more hour, you'd have a positive return on investment. This is still true, but now includes anyone with an hourly rate above 20€/hour.
We felt that 20 clients for Free accounts was enough to get a business up and running - We failed to consider that 1 client and 19 prospects would box you in and force you to upgrade before you were paying your own bills. For that reason we removed the cap on Clients for all tiers.

We decided not to include the Invoicing capabilities in the Free tier outside of the first 30 days, because our expectation was that you could land and invoice your first client within that period and then upgrade to Basic. While this was true for some, we actually got feedback saying that this made the trial feel stressful, which is the exact opposite of what we wanted to achieve. In response we've added 20 invoices to the Free tier.
How long can I stay on Free?

Technically, Free accounts are free forever. However, when you start spending company money, you should consider Basic as it includes Expense tracking. Having a single overview of both your income and expenses makes your yearly tax reports very easy.

When is the time to go Professional?

You can do pretty much everything in Basic, but if you need to send out more than 20 invoices/month it's time to upgrade.
The multi-currency invoicing in a nice addition, but for most Europeans you can work both internally and externally in Euros without any issue. For me personally I have all my internal stats in DKK and externals in whatever the client works in.
Have you paid too much for January?

Yes - We had hoped to land on a new plan before this invoicing cycle, but all subscriptions have processed for this month. To make sure existing clients get the same deal as clients just signing up this month, we'll deduct the difference from your payment later this month. This means that Basic clients will be compensated 10€ on their next invoice and Professional users 20€.
Are you still open to receive feedback?

Very much so - And a big thank you to all of you who took the time to write us already. Whether you're a career professional who's going into freelancing with surgical precision, or you're one of the many who have been tossed into this line of work by the pandemic, we want to make sure that we add value and help you along as best we can - If you know of a way for us to do this better, please let us know.

About the author
Lau B. Jensen is a Danish Freelancer / Tech entrepreneur. He's worked mostly with Software Development and management consulting all across Europe. In 2015 he took a 5 year break from freelancing to be the CEO of a VC funded SaaS start-up.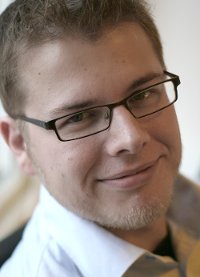 Copyright
© 2021 ZimTik. All rights reserved.